Automatic Voltage Regulator Bangladesh
Brand :
With the Automatic Voltage Regulator Bangladesh, enjoy a constant supply of electricity while safeguarding your priceless electrical equipment. Voltage peaks are over, and consistent performance is here. This state-of-the-art regulator actively monitors and modifies input voltage to provide your gadgets with the ideal operating range. There won't be any more blown fuses or subpar performance. Installation and operation are a breeze because to its intuitive design and cutting-edge technologies. Protect your gadgets to benefit from a longer lifespan and lower repair expenses. Upgrade to the power regulation of the future right now!
Description
Let me introduce you to the Automatic Voltage Regulator Bangladesh, the best way to protect your electrical appliances and guarantee peak performance. With the help of this cutting-edge gadget, voltage fluctuations may be said to be a thing of the past.
You may wave goodbye to the concerns and annoyances brought on by unstable voltage levels thanks to the Automatic Voltage Regulator Bangladesh. This amazing regulator continuously checks the incoming voltage and immediately modifies it to fit the ideal range needed by your appliances. No more broken electronics, blown fuses, or subpar performance!
Experience the comfort and security that a reliable power source provides. Your expensive equipment is shielded from damaging voltage surges and spikes by the Automatic Voltage Regulator Bangladesh, which also lengthens their lifespan and improves their performance. Profit from longer longevity and lower repair expenses for your priceless gadgets.
This high-end regulator has an intuitive design that makes installation and usage simple. With its cutting-edge technology, it effortlessly maintains voltage stability, ensuring that your appliances run without a hitch. It is the ideal ally for delicate appliances like laptops, televisions, refrigerators, and more.
Avoid settling for poor performance at the expense of your priceless assets. Discover the impact an Automatic Voltage Regulator Bangladesh makes in your everyday life by making an investment now. Feel secure knowing that despite voltage changes, your appliances are safe and will operate at their best.
With the Automatic Voltage Regulator Bangladesh, take control of your electrical environment and protect your appliances. Place your order right away to enjoy continuous power supply, increased durability, and worry-free operation for all of your gadgets. Upgrade to the power regulation of the future right now!
Always keep in mind that your appliances deserve the finest. Choose the Bangladesh Automatic Voltage Regulator to benefit from a reliable power supply. Protect your assets by placing your order now!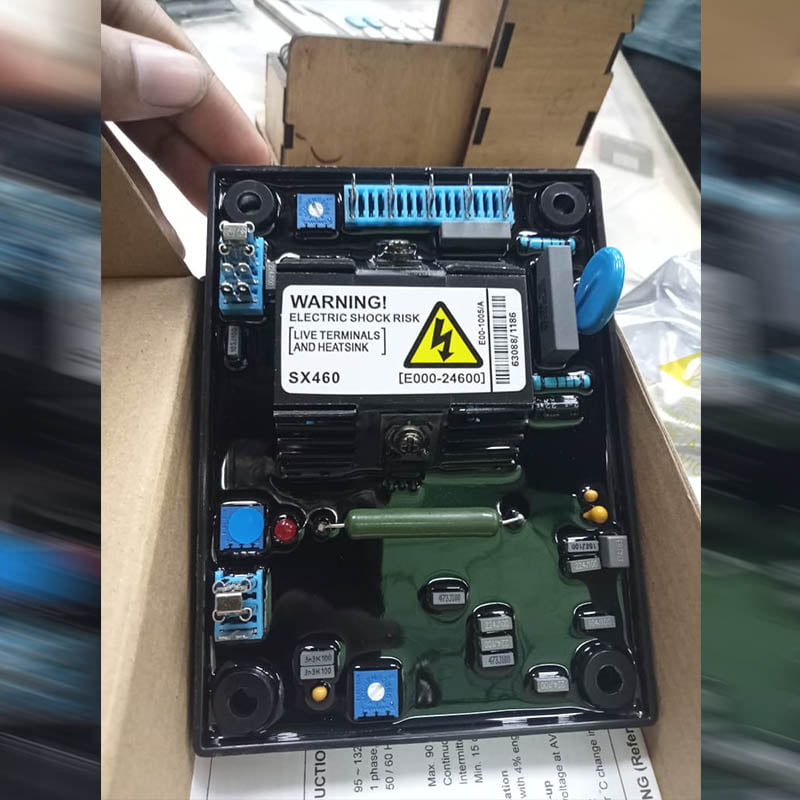 Reviews (0)
Vendor Info
Vendor Information
Store Name:

Jahan Trading

Vendor:

Jahan Trading
No ratings found yet!
More Products
Product Enquiry