Maxclean 07, Boiler Chemical for Boilout
Brand :
Price:
TK 515.00/KG

Product Type:
Chemical
Brand Name:
Thermax Maxclean 07
Chemical Type:
Boiler Chemical for Boilout
Stock:
Available for Immediate Dispatch
Description
Quick Details
The internal surface of a new boiler contains deposits of residual oil, grease and protective coating inherent in manufacturing procedures. It is important that these deposits be removed from the heating surfaces since this contamination will lower the heat transfer rate and possibly cause overheating of pressure vessel metal. These deposits can be removed by an alkaline boil-out using MAXCLEAN® 07. It is an alkaline formulation designed for boil-out of boiler. It removes organic foulants like oil, grease, debris, dirt etc. from the boiler and also helps to soften the silica scale. It is also recommended when a boiler already in service is contaminated by oil, grease or other saponifiable materials.
BENEFITS
SINGLE STEP CLEANING
MAXCLEAN® 07 removes oil, grease, debris and dirt from the boiler and also softens the inorganic scale present in the boiler.
EASY TO USE
No neutralization or passivation is necessary after descaling with MAXCLEAN® 07.
APPLICATION & DOSAGE
Use 60 to 100 kilograms of MAXCLEAN® 07 for every 1000 litres of water in the boiler. Add the product through the manhole or by using a pump. Fill up the boiler above normal water level. Replace the manhole cover and fire the boiler to get 2 kg/cm2 pressure. Boil out for 24 hours. Give blowdown after 24 hours to remove the solution. While filling in fresh water, open manhole and flush with water jet to remove loosened scales. Light brushing may be required in case of extreme fouling. Thermax will assist you in designing and establishing a treatment program to meet your specific needs and operating conditions.
HANDLING AND SAFETY
MAXCLEAN® 07 is strongly alkaline in nature. Avoid contact with skin and eyes. In case of contact, wash with large quantity of fresh water. Normal precautions should be taken while handling the solution. MAXCLEAN® 07 can be stored under normal conditions.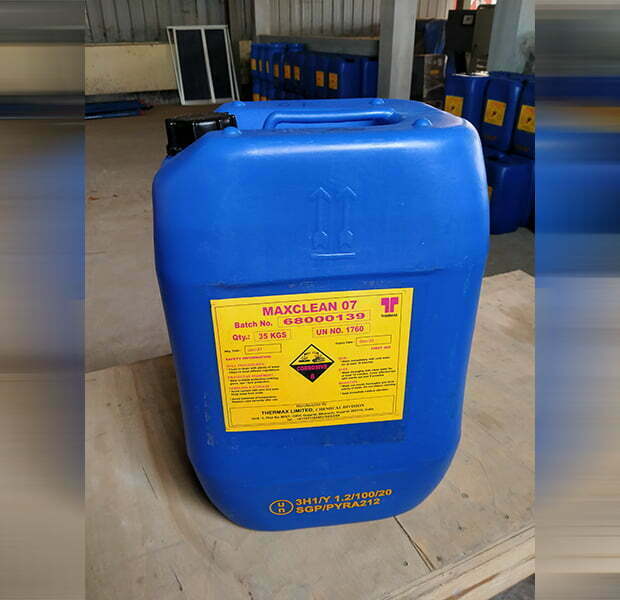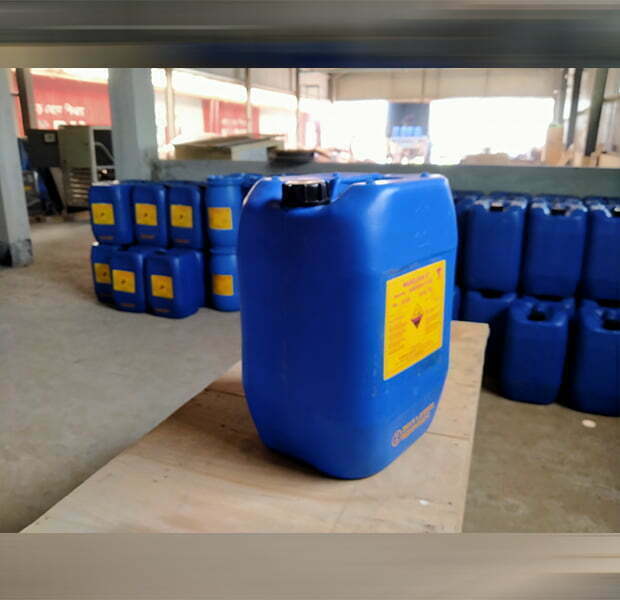 Additional information
Reviews (0)
Vendor Info
More Products
Product Enquiry