Maxtreat 3004, Alkalinity Builder
Brand :
Price:
TK 515.00/KG
Product Type:
Chemical
Brand Name:
Thermax Maxtreat 3004
Chemical Type:
Alkalinity Builder
Stock:
Available for Immediate Dispatch
Description
Quick Details
MAXTREAT® 3004 is an alkaline formulation used to increase the alkalinity and pH of boiler feed water and boiler water. It is used to reduce corrosion of feed water tanks, feed water lines, pump and avoid boiler tubes corrosion or rusting due to acidic attack. MAXTREAT® 3004 is also synergized with the property of water conditioning. This helps to sequester the mineral scales or hardness of water and provide scale inhibition. 
BENEFITS  
REDUCES CORROSION 
MAXTREAT® 3004 increases pH of feed water reducing corrosiveness. It also increases alkalinity in boiler water reducing scaling and corrosion of the boiler metal.  
SLUDGE REMOVAL 
MAXTREAT® 3004 helps in the formation of non-adherent sludge. It fluidizes the sludge which is then removed easily during normal blow down.  
INCREASES PRODUCTION 
The conditioning property of the product makes it profitable for users for its round the year savings of power and labor, and increase in production. Chemical Division MAXTREAT® 3004 
ALKALINITY BUILDER 
Chemicals Cooling & Heating Boilers & Heaters W Power e reserve the rights to amend any product details without notice ©Copyright, Thermax Ltd. TCD/PPG/MXT3004/AUG2015, REV 02  
APPLICATION & DOSAGE 
Dosage of MAXTREAT® 3004 depends on feed water pH, alkalinity requirement and plant operating conditions. MAXTREAT® 3004 can be fed along with other water treatment chemicals. The chemical is normally fed continuously to the boiler feed water. It can be injected through a chemical dosing pump from a dilution tank or directly to the feed water line. Thermax will provide technical assistance in arriving at optimum dosages for your operating conditions and requirements and in selecting a suitable dosing system for your plant.  
HANDLING AND SAFETY 
MAXTREAT® 3004 is highly alkaline. Avoid contact with skin and eyes. In case of contact, wash with a large quantity of fresh water and get medical attention. Do not swallow.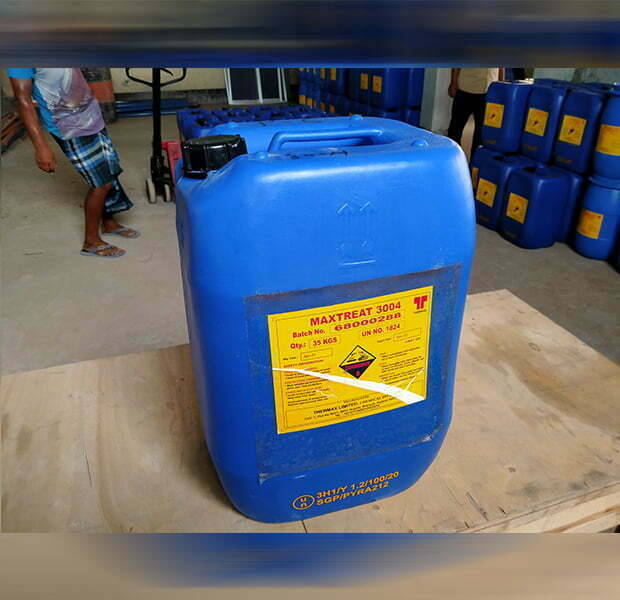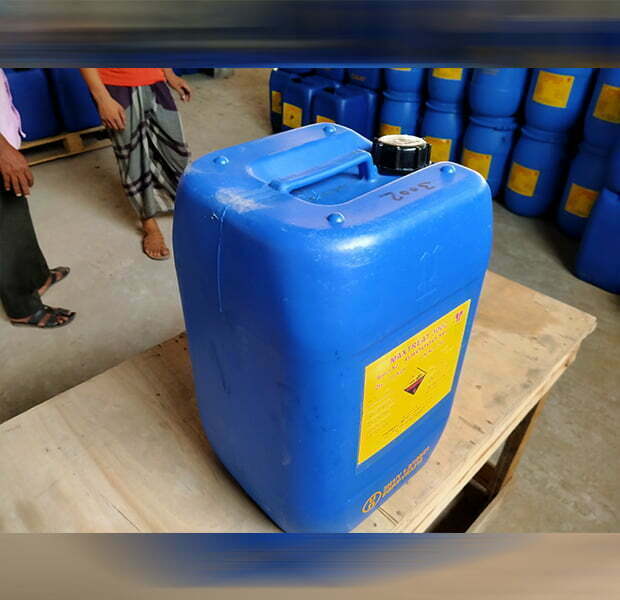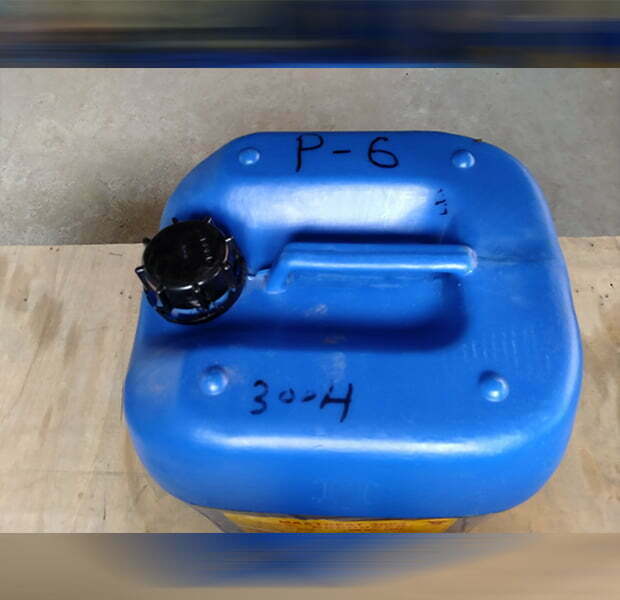 Additional information
Reviews (0)
Vendor Info
More Products
Product Enquiry